National Youth Day - Birth Anniversary of Swami Vivekananda
National Youth Day is celebrated in India on 12 January each year. The 12th day of January marks the birth anniversary of Swami Vivekananda. The government declared 12 January as National Youth Day in 1984 and since 1985, the day has been celebrated every year.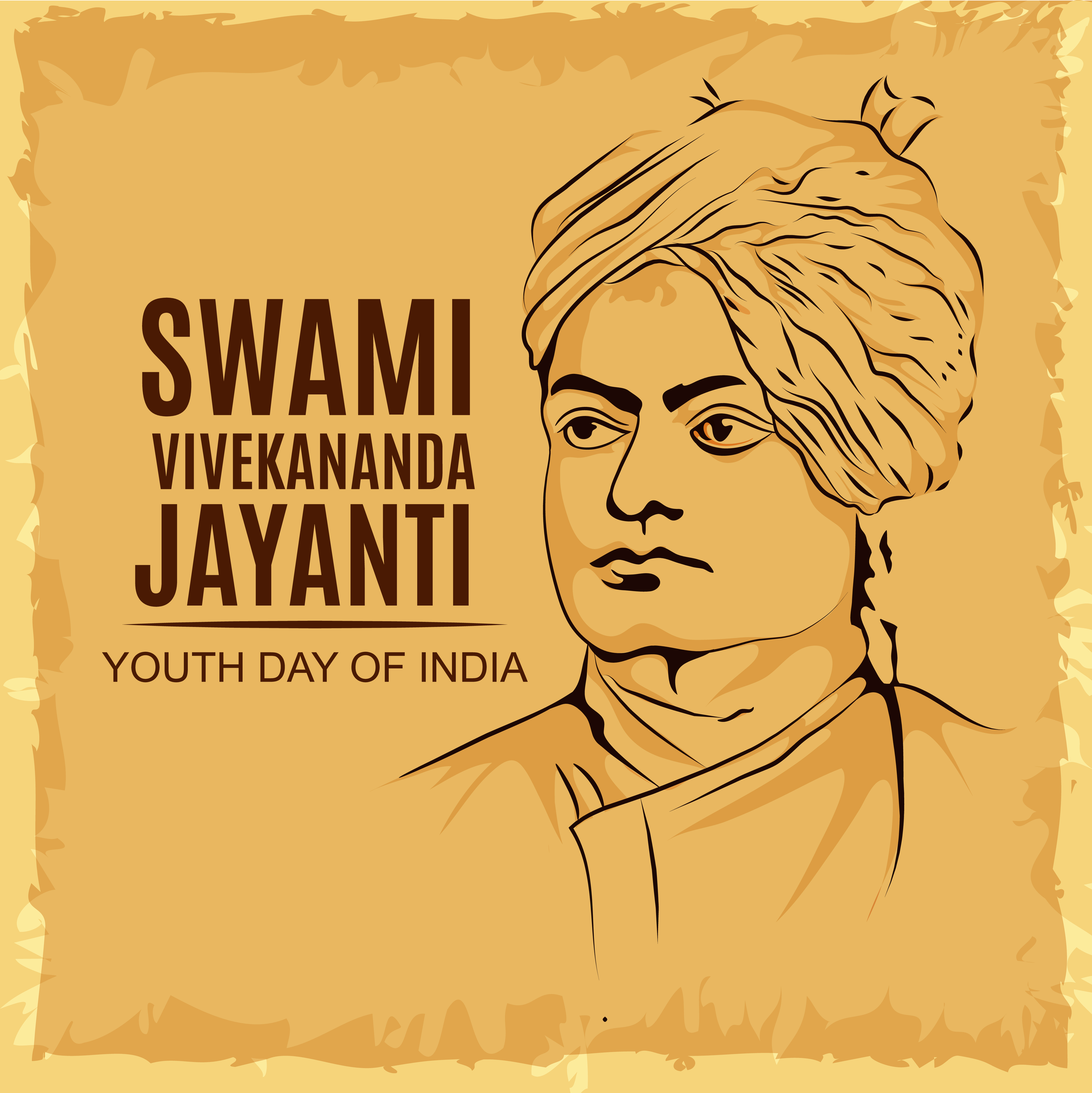 The aim of this day is to bring the youth of India together and allow them to show their talents on various platforms.
The day is celebrated all over India including schools, and colleges with competitions, speeches, youth conventions, presentations, etc.
National Youth Festival
PM Modi also inaugurated the 26th National Youth Festival in Hubbali, Karnataka, as part of National Youth day celebrations. The theme of the National Youth Festival 2023 is "Viksit Yuva, Viksit Bharat". The festival will be held from 12 January till 16 January 2023. More than 30,000 youths are expected to participate in the festival this year.
About Swami Vivekananda
He was born as Narendranath Datta on 12 January 1863 in Calcutta. He passed away at the age of 39 on 4 July 1902 in Belur Math, Bengal Presidency.
Swami Vivekananda and Ramkrishna Paramhansa
He was a chief disciple of Ramkrishna Paramhansa. He introduced Vedanta and Yoga to western countries. He founded the Ramakrishna Math to provide spiritual training and Ramakrishna Mission to provide charity, education and social work.
He contributed in promoting the concept of nationalism. He is famous for his speech in Chicago given in 1893.
He preached holiness, unselfishness and faithfulness. He supported brahmacharya, as he believed it the source of his physical and mental stamina.
Books by Swami Vivekananda
In 1896, his books "Karma Yoga" and "Raja Yoga" were published.